Welcome! In this wiki you will find information (and puzzle solutions) about the game ILLUSION created by LunaRolexLer.
This wiki contains SPOILERS! You've been warned!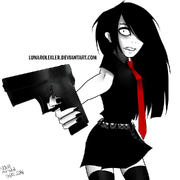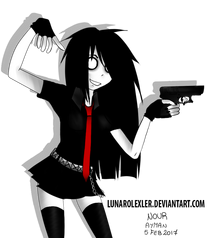 I L L U S I O N by LunaRolexLer is a fantasy and comedy RPG game that has been released in 2017, however the final version was released on May 2018, this is the game in which you play as Nawara Rolex, the game's main character who got lost from her parents when she was a little child and then got adopted by Monder.
Nawara has always had a normal life, but she was restricted from leaving the house at night, with the permission of her father, she does so even though he wasn't okay with it, she then ends up falling in a hole that will begin her whole adventure in The Unknown World.
This wiki was written by a bunch of Lunarolexler's friends and NOT by her.
Latest activity
Community content is available under
CC-BY-SA
unless otherwise noted.